Curious what you can expect on your BBB
journey? We'll let our members tell you all about it!
Have your own BBB experience to share ?
Share your story and go into the draw to win a free BBB membership.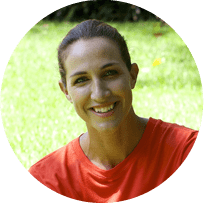 "I am beyond blessed to not only have done the BBB program and loved it, but to have fallen in love with both Becky Dyer and Jackie Steele as well… it was wonderful to do in the comfort of my pjs with dishes left around knowing I was making small daily improvements towards a stronger core and also great for my mental attitude!"
Elka – Dual Olympian, Motivational Speaker & mother of 4
"I have done the Body Beyond Birth program several times.  Why do I keep coming back for more? I absolutely love it.  That's why! I was first attracted to the Body Beyond Birth program because of its credentials. Becky Dyer is an experienced physiotherapist. More specifically, a pelvic floor expert.  She has both the skills and the qualifications."
"When everyone was joining baby boot camps I felt I was in no shape to be even walking or getting up from sitting on the floor! I think Jackie and Becky have created not just a workout and fitness program for new mums – but a program to gain confidence in your body at a time when you feel like it's taken away from you."
Hey girl, we're
Becky and Jackie.
Best-friends, mums, a physiotherapist, certified Pilates instructor and co-founders of Body Beyond Birth, an online wellness studio for mums and mums-to-be.
We're here for you.
At Body Beyond Birth, we blend 35 years of combined Pilates experience and Becky's expertise as a practicing women's health physiotherapist (helping thousands of women just like you build healthy, strong bodies) with Pilates, nutritional guidance, meditation coaching and yoga instruction to offer holistic online fitness programs that are safe, easy and backed by research and expertise you can trust.
Basically, they're everything you need to reclaim and rebuild your body beyond birth.
Designed by a physio and women's health expert
Online Pilates program endorsed
by leading obstetricians